---
News Notes
---
Planetary geology
Sliding into Saturn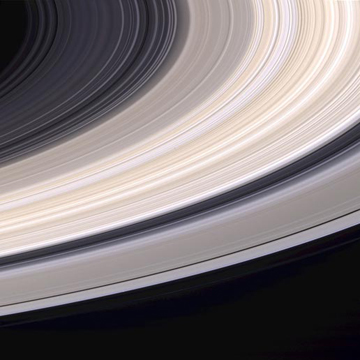 On June 30, the Cassini-Huygens spacecraft silently slipped through the outermost rings of Saturn and entered into orbit. By the next morning, Cassini began transmitting strikingly elegant close-up images of Saturn's rings. In a few more days, scientists received images of Saturn's largest moon, Titan. Achieving orbit around the second largest planet in the solar system and transmitting images back to Earth is the culmination of a $3.3 billion, seven-year mission jointly run by NASA, the European Space Agency and the Italian Space Agency.

Cassini captured this natural color image of Saturn's rings nine days away from entering into orbit around the planet. Image courtesy of NASA.

Visit the Web Extra ("Sliding into Saturn," first published July 2, 2004) for more information.
Jay Chapman
Geotimes intern

Link:
"Sliding into Saturn," Geotimes Web Extra, July 2, 2004


Back to top

---