---
Feature
---
Jobs
in the
Core
Fields
---

Following are two stories from a five-story series.

Petroleum
Michael J. Baranovic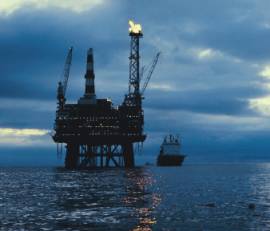 Higher commodity prices and the end of "Wall Street mega-mergers" have stabilized the job market for geoscientists within the oil and gas industry. The employment outlook within the sector is brightening.
After facing nearly two years of day-to-day uncertainty about the stability of their jobs, industry geoscientists are beginning to enjoy optimism about the future. The creation of such super majors as BPAmoco and ExxonMobil through mega-mergers is largely complete and the pace of other mergers and resulting layoffs has slowed. Twelve months of high oil-and-gas prices has calmed shareholders and reduced the urgency to contain costs though reorganizations and downsizing. Although most companies have resolved to invest conservatively, they have also started cautious growth strategies that include recruiting new talent into their maturing workforces.
It is clear that companies will face a progressively developing crisis in retaining their geoscience employees. The wave of geoscientists who entered the petroleum workforce in the mid-1970s to mid-1980s will soon become the wave of people exiting the industry as they retire between 2005 and 2015. The industry's age demographics show that not enough geoscientists were hired during the 1990s to replace all the employees who will retire beginning in 2005. The energy industry could see shortages of professional geoscientists develop within the next decade. For many companies, recruiting will soon become a strategic necessity rather than an annual option.
Given these trends, and barring any unforeseen circumstances, it seems likely that the industry's targets for recruiting geoscientists will be stable and might even increase over the next 5 to 10 years on North American campuses. Companies will continue to prefer students who are globally mobile and willing to work in the increasingly international environment of the super majors and international independents. Companies will preferentially seek out students with advanced degrees, broad-based training in the fundamental principles of geology, and complementary teamwork and commercial skills developed through summer internships.
Abundant and immediate opportunities should continue to be available for people with 3 to 15 years of professional experience. These job openings derive from an industry trend to seek applicants who can fill experience gaps in workforce rosters. Currently employed petroleum sector geoscientists who wish to switch employers could find a robust re-employment climate for the next few years. People who wish to return to the petroleum sector or switch to it for the first time will also find employers more receptive to their inquiries than in past years.
In contrast, sector geoscientists with more than 15 years of experience may remain in "oversupply" for the next few years as the market gradually absorbs the people let go during the recent consolidations and layoffs. Seasoned professionals with deepwater and international experience are more likely to land jobs with super majors and international independents. Those who have domestic onshore experience will be sought by companies with strategic investments in the domestic gas business.
Baranovic works with Shell Exploration and Production Co. in New Orleans.
---
Environmental
Robert Lamonica
As with all sectors of the economy, the environmental field enjoyed a remarkable financial year in 2000, along with a strong demand for geoscientists. Driving the market was government spending — your tax dollars at work — infrastructure upgrades, and property transfers, partly a symptom of corporate mergers and acquisitions. Overall, the environmental sector grew at about 10 percent last year. At a recent environmental CEO conference held in New York City and hosted by The Environmental Financial Consulting Group, representatives from 170 firms that participate in the environmental marketplace predicted similar growth for 2001. These forecasters are paid to be optimistically realistic. Others in this field have a more pessimistic outlook, predicting that an inevitable downturn in the economy will result in a decrease in environmental spending, which is often viewed as discretionary.
Just the same, it is likely that the demand for geoscientists will be strong for the coming year, especially for those individuals with some experience. The most frequent topic of discussion at the New York conference was how to attract and retain employees. Firms in the environmental field have evolved into two general categories: the large, multidisciplinary engineering companies and the small, niche firms. Job seekers should consider the type of firm and the scope and diversity of the projects it undertakes. In the larger firms, geoscientists are more likely to be part of large, long-term projects in which their role will mesh with many other scientific disciplines. In the smaller firms, geoscientists should expect to be responsible for many skills beyond the typical geoscience disciplines: working with environmental laws and regulations, making environmental risk assessments, technical writing, giving stand-up presentations, using a variety of computer programs and knowing the fundamentals of remediation engineering.
As in the past, the largest demand for geoscientists in the environmental field is for geologists, hydrogeologists (or someone who has taken at least one hydrogeology course), geochemists and, to a lesser extent, geophysicists in the more specialized firms. Firms are placing a premium on entry-level candidates who have master's degrees, although candidates with bachelor's degrees and several years of good experience are also desirable. Entry-level resumes that demonstrate computer literacy are also in high demand. In recent years, the job market has expanded for people with generalized degrees, such as earth science or environmental science, although these people might encounter some limitations to career growth, especially in firms dominated by engineers.
The sectors of the environmental field that should remain strong in 2001 and continue to demand geoscientists will be water resources, investigation and remediation of contamination, computer modeling and property transfer assessments. As always, the demand for geoscientists remains cyclical, driven primarily by economic factors, making it dangerous to predict the marketplace demand for geoscientists beyond next year. However, unlike those who say that the recent growth in the environmental market was a flash in the pan, I believe it is here to stay and should continue to provide employment opportunities for geoscientists well into the future.
Lamonica has been a hydrogeologic consultant with Leggette, Brashears & Graham (LBG) Inc. in Trumbull, Conn., for 25 years. He is president of LBG and is a Certified Professional Geologist and a Licensed Environmental Protection in Connecticut.
---