Going Global
Earth science is inherently international, and scientists work across political boundaries. But what does this mean for the U.S. professional societies that serve geoscientists?
Kristina Bartlett

ODP: International Earth Science
by Kasey White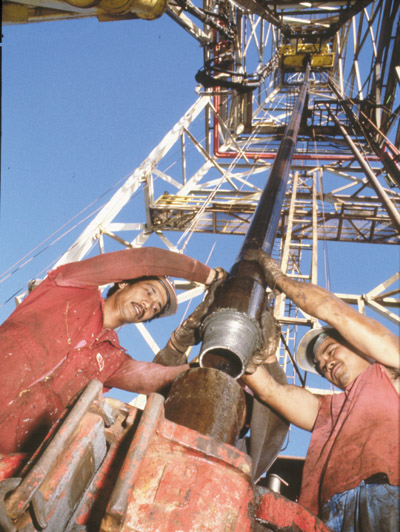 The Ocean Drilling Program has been international from its beginning. As the program phases out and becomes the Integrated Ocean Drilling Program in 2003, it will capitalize even more on its international strength.




Web Extras
Smithsonian scientists propose changes
A close look at Io volcanism
News Notes
Panel to discuss Smithsonian's future
Buoyant slabs
Norwegian CO2
Dirty meddies
Satellite precision farming
Field Notes
Comment
International Geoscience: A Perspective
Three international organizations serve gesocience, but we still have a gap.
A.J. Naldrett
Political Scene
Crossing Geopolitical Borders
Scientists in every country must pay attention to policy.
David Applegate