Subscribe

Archives

Classifieds

Advertise

Customer Service

Geotimes Search
---
---
---
NEWS NOTES — NEWS
---
Geoarchaeology
Climate kick-started agriculture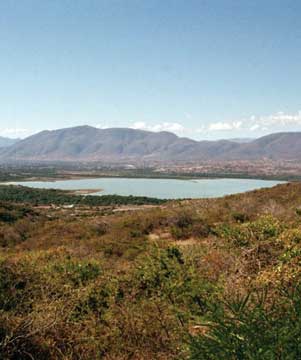 Dolores Piperno
Researchers examined charcoal and plant microfossils in the Balsas Valley in southern Mexico to determine when agriculture began there.
It has long been thought that agriculture got its beginnings when humans had to adjust to a change in climate in ancient Mesopotamia. Now, new research using microfossil plant data in central Mexico is potentially linking the beginning of agriculture in the New World with a change in climate as well.
The study, headed by Dolores Piperno of the Smithsonian National Museum of Natural History and the Smithsonian Tropical Research Institute in Panama, found the first instances of the domestication of maize in the Balsas Valley in southern Mexico. The new research indicates that the earliest domesticated maize and squash here probably appeared about 8,500 years ago, shortly after the climate became warmer and wetter, following a long dry period at the end of the Pleistocene, Piperno and colleagues wrote May 30 in the Proceedings of the National Academy of Sciences.
For more about the new find, read the original story posted online July 2, 2007, in the Geotimes Web Extra archive at: www.geotimes.org/WebextraArchive.html.