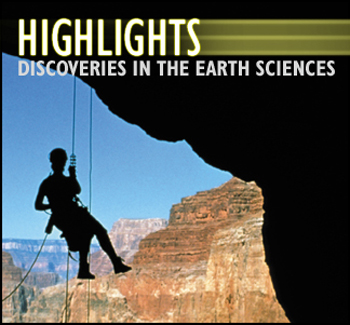 The annual Geotimes Highlights issue offers reviews of trends and research in the earth sciences. Click on the above image or here to link to our special online index of stories.

Coming Soon...
August: Texas-style geoscience funding
September: Annual education issue
October: Urban geology

Students
Read our special careers page.