Coming Soon...
May: Geology on Mars
June: Geoantiquities

Special features:





Visit Geotimes.org latest addition, a new searchable archive. Search for news stories by topic, date or title, and link to other Geotimes archives!





April 29
Students scarce for petroleum sector
April 29
Shaking in the South
April 25
Debating the fastest evolution on record
April 18
Microfossil lineages support sloshy snowball Earth
April 11
Watching The Core: A movie review
March 20
Congress confronts a depleting aquifer

Webextras Archive
News Notes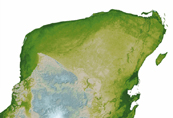 El Niño's future
The mighty, tiny larvae
Mapping secure boundaries for data
Devonian dentistry
Seeing Chicxulub

Comment
Oil and Gas Research at a Critical Juncture
Achieving energy independence will take significant federal investment in research.
Scott W. Tinker

Political Scene
Geosciences Again Look to Congress to Restore Cuts
And we're off! The fiscal year 2004 appropriations process is underway, with one bright spot and several large challenges ahead for geoscientists.
David Applegate and Margaret A. Baker

Geophenomena
Black Tide
Scientists question how the Spanish government handled the sinking of the oil tanker Prestige, which is still leaking.
Christina Reed

Energy & Resources
Majors Return to Russian Oil Fields
A merger between BP and one of Russia's largest oil and gas companies signals that Western investment in Russian oil is on the rise.
Lisa M. Pinsker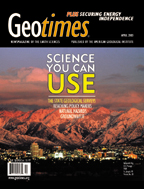 ON THE COVER
The Salt Lake City Skyline: Mountains loom over this growing region, as do the effects of the geologic forces that created them: such as landslides or the threat of an earthquake along the Wasatch fault, which runs through urban areas. The state geological survey is working to help people build intelligently here. Read the story online. Photo supplied courtesy of the Salt Lake Convention and Visitors Bureau.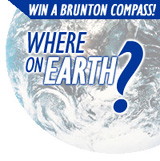 Print Table of Contents
From the Editor
Where on Earth?
Profiles: Vicki Cowart
Geomedia: Mapping Colorado
Calendar
Classifieds
On Exhibit