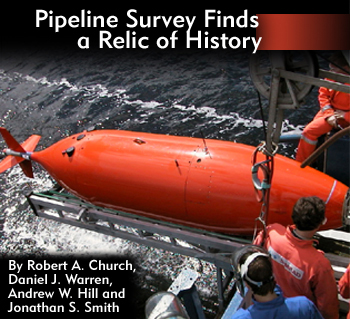 Geophenomena: Dry Spell
The United States watches and recovers from a record drought.
Geotimes staff
Geoscience Funding Texas-Style
The University of Texas garnered a $150-million promise for geosciences.
Kristina Bartlett

A special Web sidebar:
Sharing Water Along the Rio Grande
The Jackson School of Geosciences would like to pursue researching water issues in the Southwest. The situation along the Rio Grande is a good example of that need.
David Lawrence
Coming Soon...
September: Annual education issue
October: Urban geology
November: Future Oil Exploration

Students
Read our special careers page, including this month's "For Students" feature: The Rocks Rediscovered, by Donald Siegel.






Do you have questions or comments for Geotimes? Email us.


August 30
In Memoriam: J. David Love
August 20
Gifts place more core in the public trust
August 15
Floods wreak havoc in Europe
August 9
Congress chastises Bush budget for USGS
August 2
Kilauea's race to the sea
August 1
Proposed Iceland dam generates controversy


Webextras Archive
News Notes


Seismic testimony in pipeline explosion
Song of the low tide blues
Guatemala's Olmec jade
Grounding Antarctic melting
Suspect killer: volcanism
Field Notes

Comment
Conversations for Our Earth
Earth scientists have the responsibility to celebrate and share their passion for Earth.
M. Ray Thomasson

Political Scene
Climate Policy that Makes a Difference
The proposed Weather Safety Act will attempt to do something about the weather.
David Curtiss

On Exhibit
Marble Medley
Art, geology and history converge at the Vermont Marble Museum.
Alma Hale Paty

Geomedia
Living with Earthquakes in California: a Survivor's Guide
Mapping tsunami risk in Alaska
Scientific journal for vadose zone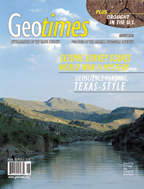 ON THE COVER
The Rio Grande winds through San Vicente Canyon in Big Bend National Park, Texas. Issues of water resources are important along the Rio Grande and other parts of the U.S. Southwest. Read the related Geophenomena story, and visit the Geotimes Web site later in the month for a story about geoscience funding in Texas. Photo by Laurence Parent Photography, Manchaca, Texas.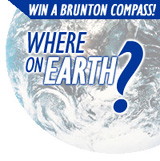 Print Table of Contents
From the Editor
Where on Earth?
Society Page
Geomedia
Calendar
Classifieds
On Exhibit