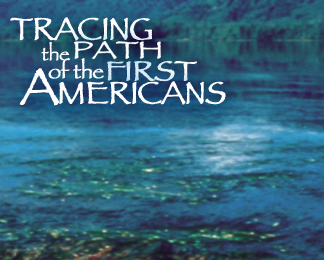 The Ice-Free Corridor Revisited
Geologists are exploring North America's glacial history to retrace the steps of the first Americans.
Lionel E. Jackson Jr. and Michael C. Wilson
Quest for the Lost Land
The search for early Americans is taking researchers to the coast of British Columbia, where a now-submerged landscape may hold clues to the first settlers' coastal migration.
Renée Hetherington et al.
Geoarchaeology: The Past Comes to Light
From soil in Kansas to sediments at the bottom of the Black Sea, geoarchaeologists are exploring the landscapes that have shaped civilization.
Geotimes staff


February 24
Earthquake rocks Morocco
February 23
Travels in Geology: Cave crawling in France
February 20
Call for ocean policy overhaul
February 11
Mars update: A pixel at a time
February 10
Evolution on the mind in Georgia
February 6
Irian Jaya quakes
February 4
Homeland security tops Bush budget, again
January 26
Mars Update: Opportunity lands

Webextras Archive

News Notes


Pursuing plumes
Volcanic forcing of El Niño
Mars geologist in action
An African puzzle piece
Microplates under the Aegean
Fire cooks rock clocks
Mesopotomian climate change

Geophenomena
Triggering tsunamis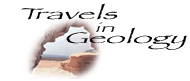 Taking a trip? Check out Travels in Geology to find geologically significant places to visit.
Comment
Assessing Earth Science in Texas
In Texas, a group of geoscientists is fighting to restore earth science to the core curriculum of the state's high schools.
Edward C. Roy Jr.

Political Scene
Grand Plan for Another World
NASA's new mission to the Moon and Mars could have significant implications for its mission here on Earth.
David Applegate

Education & Outreach
Space-Based Teamplay
At learning centers across the country, students are zooming to Mars and beyond while keeping alive the memory of the Challenger and Columbia disasters.
Jan Childress
Geologic Column
The Pitfalls of PowerFluff
PowerPoint can reduce good data to meaningless fluff.
Lisa Rossbacher
Profiles
Don Turcotte: From convection to chaos

Energy & Resources
Coal and cremation in ancient Peru
Geochemical data are revealing a potential new role for coal in pre-Colombian Peru.
William E. Brooks



Check out this month's Energy Notes!

Geomedia
Lost World: Rewriting Prehistory
On the Web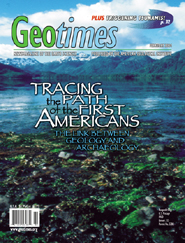 ON THE COVER
Early Americans may have first migrated to the continent on boats along the Queen Charlotte Islands region off the coast of British Columbia, Canada, until a warming period about 10,000 years ago. That warming would have contributed to the severing of the islands from the Canadian mainland. Research suggests that marine habitats for the area about 10,000 years ago were very similar to those of today, shown here. This photo of southern Graham Island in Queen Charlotte Islands is by R.I. Thompson. Find out more about the progression of thinking on human migrations in "The Ice-Free Corridor Revisited" and "Quest for the Lost Land."
Coming Soon...
March: Geologic drilling





Want to write science news?
Apply to be a Geotimes summer intern!

Visit our searchable archive.